As I said in the post, I'm addicted to boots. It may be the only redeemable thing about winter, well that and Christmas. For my budget shoppers this is the perfect time to buy boots. Why? Because stores are sending their winter boots to the clearance while they get the new stock in for the spring.
As an online shopper, I am constantly looking for good websites that showcase their stock.  DSW offers the best site for shoes in my opinion.  In light of the best time to buy boots I offer you the Must-Have Boot List: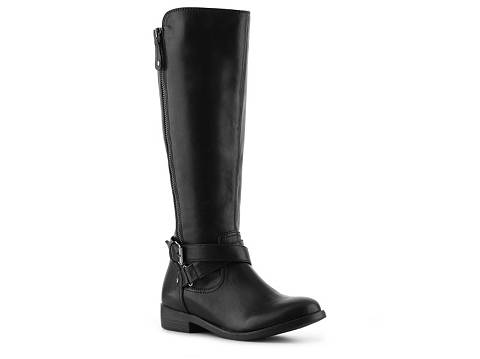 1.  This is an example of the Classic Riding Boot. This is currently available in Black and Brown at DSW. This boot goes with jeans, leggings, dresses, everything! They are my go-to boot which is why they earned the esteemed first place on my Must Have list.
Report Harmoni Riding Boot
Currently Listed For: $39.94
2. The second boot that makes the list is the combat boot.  These can be super sweet like the one pictured below, or punky with an edge. I like ones that have loads of embellishments like studs, rhinestone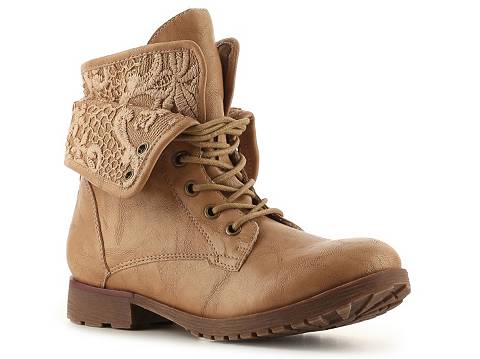 s or lace insets. If you feel like walking on the wild side, add black combat boots to leather leggings with a studded sweater. For a head to toe look, darken your eye shadow and add a winged eyeliner.
Rock & Candy Spraypaint Lace Combat Boot
Currently Listed For: $49.95
3.  Can't Afford a pair of Australia's finest UGG boots? That's alright, Bearpaw has provided us with a
near perfect match!  Some days you don't want to try and you don't want to worry about your footwear.  That's when these boots come in handy. Slip these boots on with nearly any outfit and you are good to go, although skinny jeans work best in my opinion. These come in a variety of colors and as an added bonus these boots are super warm and last for years!
Bearpaw Emma Boot
Currently Listed For: 64.95